313a Riverview Road, North Narooma
Montague Island awaits you!
Underwater Safaris can take you scuba diving, PADI courses, whale watching, wreck dives, dive with seals, free dive, entertain kids at Squid Squad, and show you the best of Bateman's Marine Park.
They have an excellent team of local tour guides, PADI instructors, Dive Masters, skippers, deckhands and commercial divers.
They're passionate about the underwater environment and are involved with local community groups and national research organisations.
Underwater Safaris Gemini Waverider, one of the fastest in the area, is one of the safest and most stable boats in the world – get diving or whale watching safely and in half the time!
Underwater Safaris also run Squid Squad – a Summer holiday activity program for children. Learn the essentials of snorkelling at protected Bar Beach, and identify and find octopus, fish, or seahorses. Parents and guardians are welcome to participate or watch from the beach.
t:
0415 805 479
m:
0415 805 479
e:
hello@underwatersafaris.com.au
w:
www.underwatersafaris.com.au
Add to Adventure
Learn To Scuba Dive
Start at Bar Beach and finish up diving at Montague Island with the seals. Choose from Underwater Safaris Discover Scuba Diving course, or take the PADI Open Water Course – you can get certified and become a PADI open water diver in just two days! Underwater Safaris also offer the PADI Advanced Open Water Course and PADI Rescue Diver courses.
Full Day, Extended, Adventure and Outdoors Tours, Cruises, Sailing and Water Tours, Cultural and Theme Tours
Shark Dive
Join Underwater Safaris for an awe inspiring shark dive with no cage. Underwater Safaris is lucky to have access to these amazing apex predators, and Montague Island is one of the best spots to see them on the east coast of Australia. The Grey Nurse shark is their most popular dive, and is critically endangered. It is a placid shark, which allows for safe, up close encounters. This is an impressive dive and a great dive for photos! Underwater Safaris regularly encounter numerous other species including the Wobbegong, Port Jackson, Bronze Whaler, and Giant Bull Rays. At the end of the dive help gather information such as number and location, with any photos of Grey Nurse distinctive markings being sent to the national identification database.
Full Day, Adventure and Outdoors Tours, Cruises, Sailing and Water Tours, Nature and wildlife
Guided Scuba Dive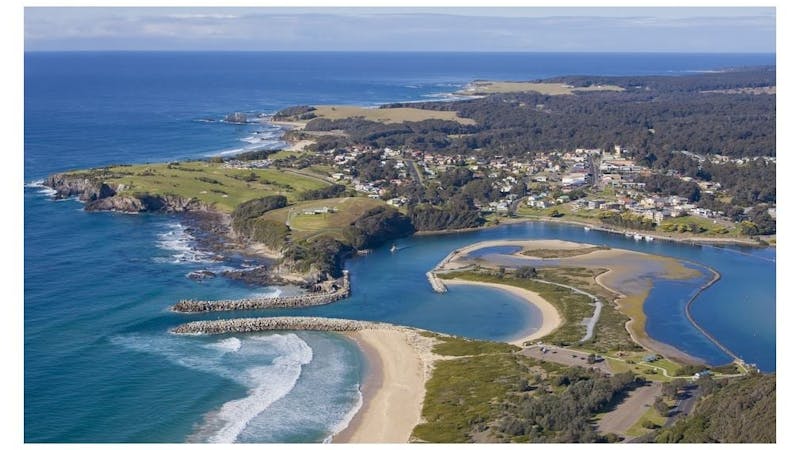 Underwater Safaris dive from Broulee to Bermagui and run regular shore dives, boat dives and night dives to varied and interesting sites. Join them for a classic dive with Montague Island's seals, or the popular Grey Nurse Shark dive. If wrecks are your thing, there is the SS Lady Darling!
Extended, Full Day, Half Day or Less, Evening, Customised, Adventure and Outdoors Tours, Cruises, Sailing and Water Tours, Nature and wildlife
Whale Watching
Whale sightings are guaranteed on your tour with Underwater Safaris, or come out again for free!* Learn about whales from their informative guides with Montague Island as the backdrop. Avoid the crowds of larger boats. At Underwater Safaris they ensure small groups, so you won't get lost in a sea of cameras competing for a shot. A great view from every seat and an unparalleled ocean level encounter is possible from their vessel. Closer to the water means closer to the whales! You can hear them breathe! Call them today to book your spot. Underwater Safaris launch three to four times per day from September to November.
Half Day or Less, Customised, Nature and wildlife, Sightseeing Tours, Cruises, Sailing and Water Tours, Cultural and Theme Tours
Seal Dive at Montague Island
Try an Underwater Safaris seal dive – no experience necessary! They can take you scuba diving with the seals at Montague Island. Their Discover Scuba Dive is a quick and easy introduction to the underwater world. PADI instructors will teach you all you need to know and keep you safe while you play with the seals! Join them for an Underwater Safari! Minimum diver age is 10 years.
Half Day or Less, Adventure and Outdoors Tours, Cruises, Sailing and Water Tours, Nature and wildlife